Unforgettable Family Getaway in Ha Long Bay
Looking for the perfect destination for a memorable summer vacation with your family? Look no further than the breathtaking Ha Long Bay, a UNESCO World Heritage Site, and add a touch of luxury and adventure with Orchid Cruises. With its stunning landscapes, pristine waters, and a wide range of family-friendly activities, Ha Long Bay, combined with Orchid Cruises, promises an unforgettable summer getaway for the whole family. Let's embark on an extraordinary journey together!
All Aboard Orchid Cruises:
Start your family adventure by stepping on board Orchid Cruises, where luxury meets comfort. Experience world-class hospitality, spacious cabins, and exceptional service that caters to the needs of every family member. The professional and friendly crew ensures your comfort and enjoyment throughout the journey, creating a truly memorable experience.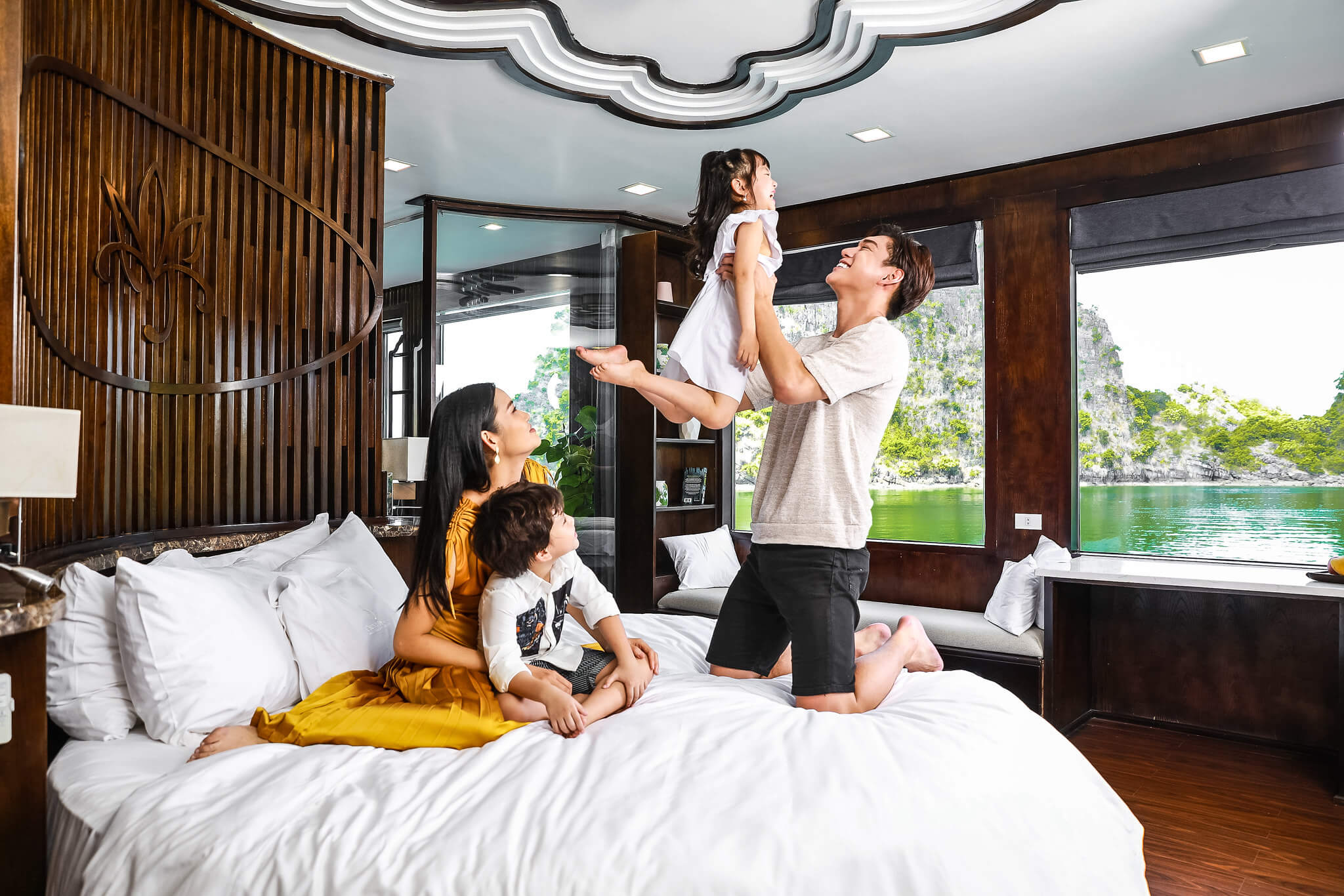 Explore the Wonders of Ha Long Bay:
As your cruise sets sail through the mesmerizing Ha Long Bay, be prepared to be captivated by the enchanting beauty of limestone karsts rising from the emerald waters. Orchid Cruises offers a range of activities suitable for the whole family, including kayaking, swimming, and squid fishing. Marvel at the mystical caves, hidden lagoons, and secluded beaches, while the knowledgeable guides share intriguing stories and facts about the bay's geological and cultural significance.
Indulge in Exquisite Dining:
Orchid Cruises takes pride in providing exceptional dining experiences. Delight your taste buds with a variety of delectable dishes that cater to every palate, including fresh seafood, Vietnamese specialties, and international cuisine. Whether it's a sumptuous buffet or a la carte dining, Orchid Cruises ensures that every meal is a memorable culinary experience for the entire family.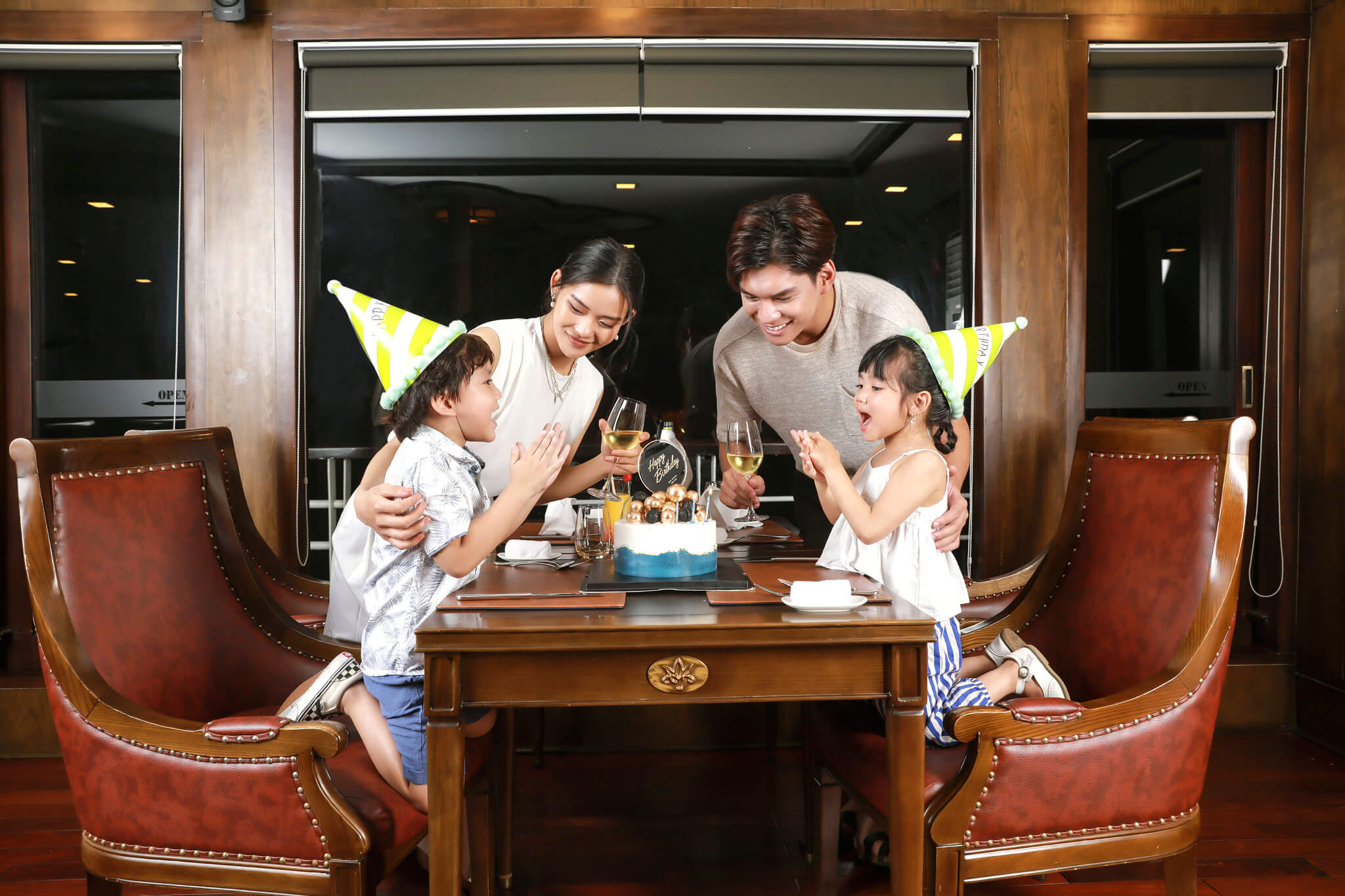 Family-Friendly Activities:
Engage in a Tai Chi session on the sundeck, where you can embrace the tranquility of the bay while practicing this ancient martial art. Enjoy onboard cooking demonstrations, where you can learn to prepare traditional Vietnamese dishes together. In the evenings, gather for entertaining performances, including live music and traditional dance, adding an extra layer of excitement to your family vacation.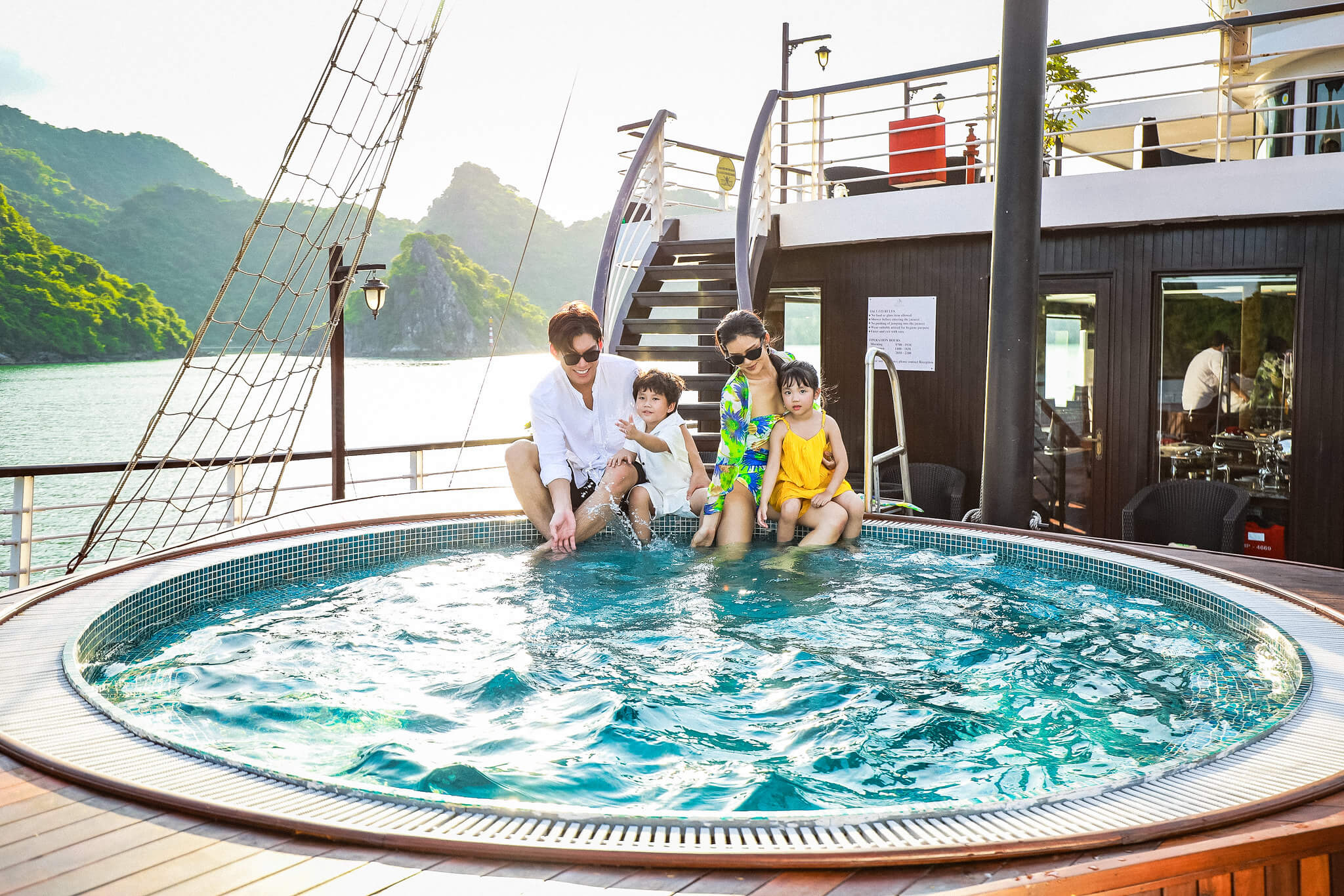 Connect with Nature:
Ha Long Bay is a paradise for nature lovers, and Orchid Cruises provide ample opportunities to connect with the natural wonders of the region. Wake up to stunning sunrises and breathe in the fresh sea breeze as you cruise along the bay. Encourage your children to appreciate the beauty of nature and foster a sense of environmental stewardship during this memorable journey.
A summer vacation with your family in Ha Long – Lan Ha Bay, coupled with the exceptional experience provided by Orchid Cruises, is an opportunity to create cherished memories that will last a lifetime. From the luxurious accommodations and exquisite dining to the captivating exploration of Ha Long Bay's enchanting landscapes, this unique adventure promises to be an unforgettable family experience. So, pack your bags, set sail with Orchid Cruises, and embark on a journey of discovery, relaxation, and bonding in the picturesque Ha Long – Lan Ha Bay.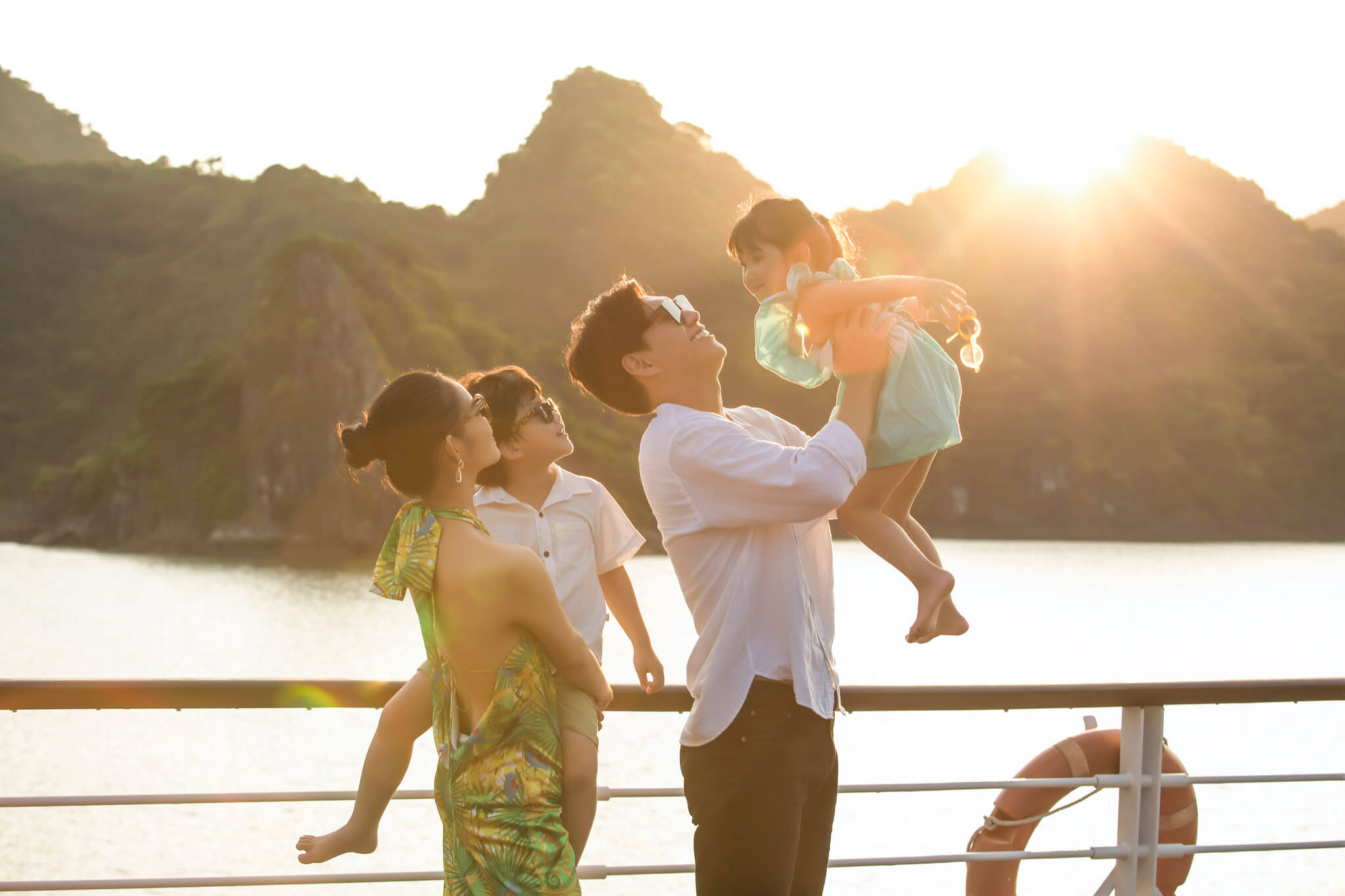 ————–
To get the best deal, please contact us via:
Hotline: +84 036 880 183 – Email: [email protected]
Or book directly via our website for best price: https://www.orchidcruises.com/booking