Fostering Team Unity with an Array of Exciting Activities during the Voyage to the Land of Heritage
If you are bored of the typical team building activities on the ground, then Orchid Cruises offers an exceptional solution that not only allows you to explore the magnificent Lan Ha Bay, a natural wonder of the world but also promotes team cohesion through thrilling games and bonding experiences on the water. With over 14 years of expertise in cruise operations from Tuan Chau to Ha Long – Lan Ha Bay, and a commitment to delivering 4-to-5-star cruise services, Orchid Cruises guarantees an unparalleled and rejuvenating experience like never before!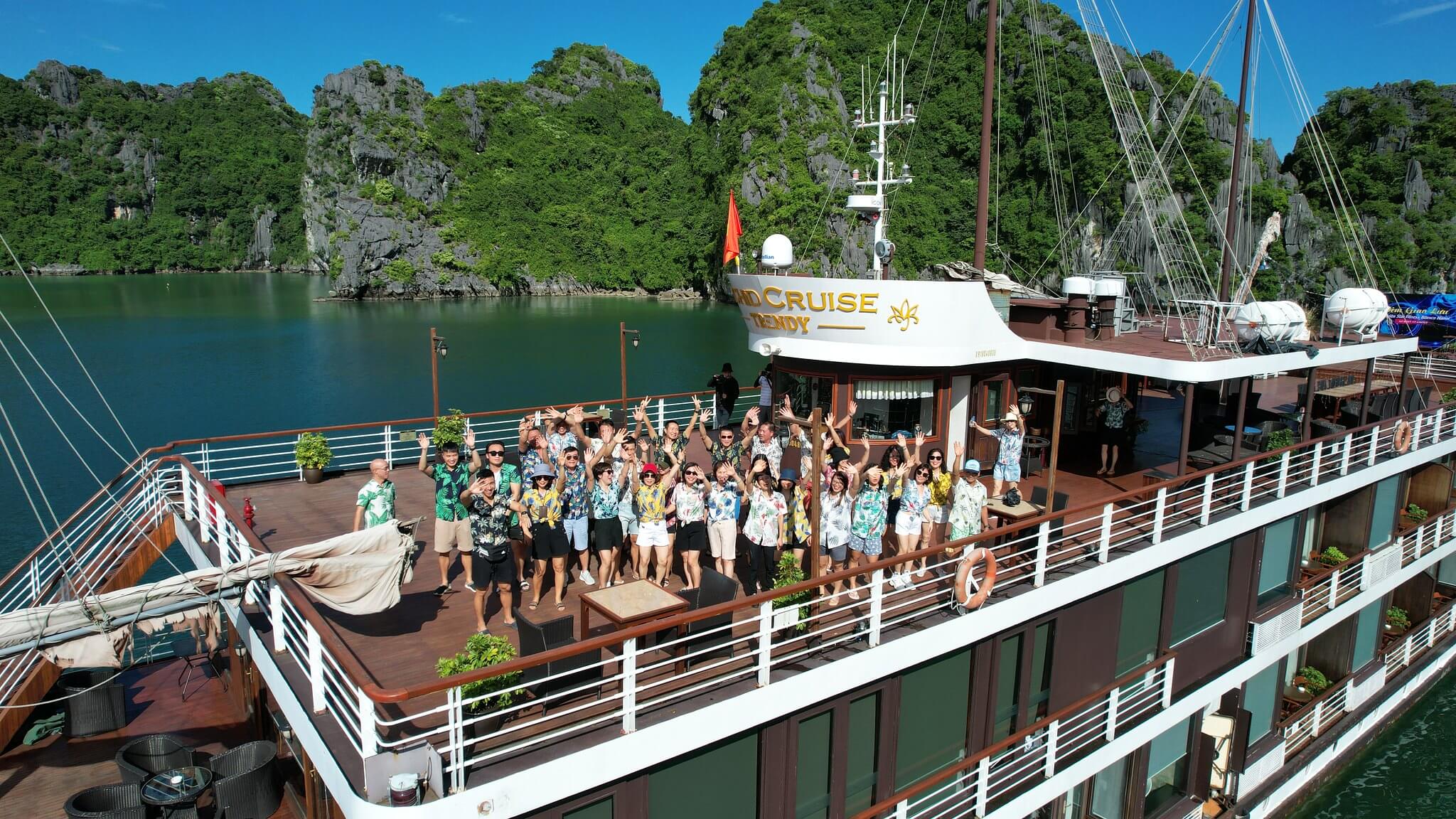 The whole group can unwind on a deluxe cruise ship, venturing to renowned caves and tourist attractions of Lan Ha Bay such as Trung Trang Cave, Viet Hai Village, Ba Trai Dao Islets and Beach, etc: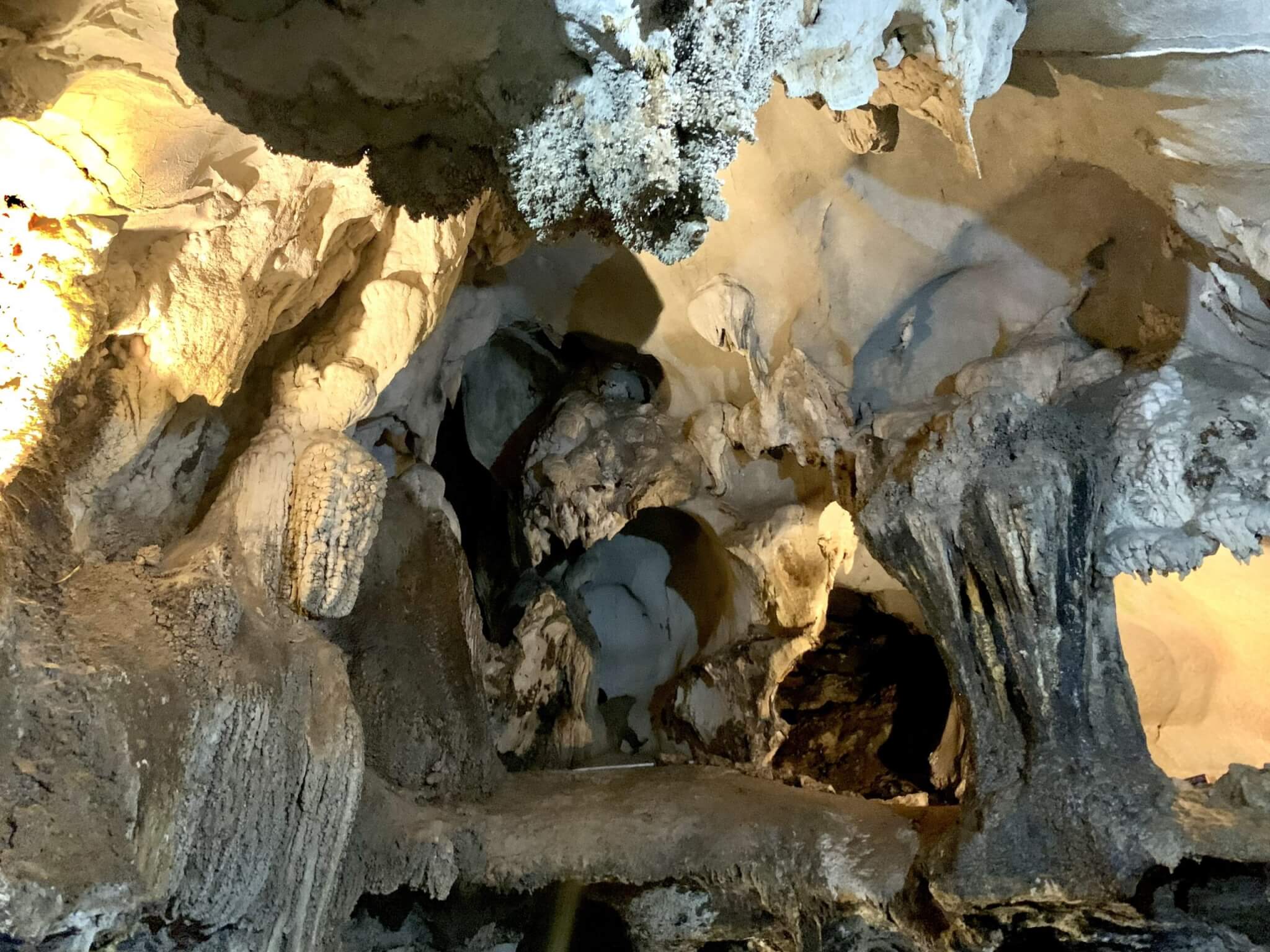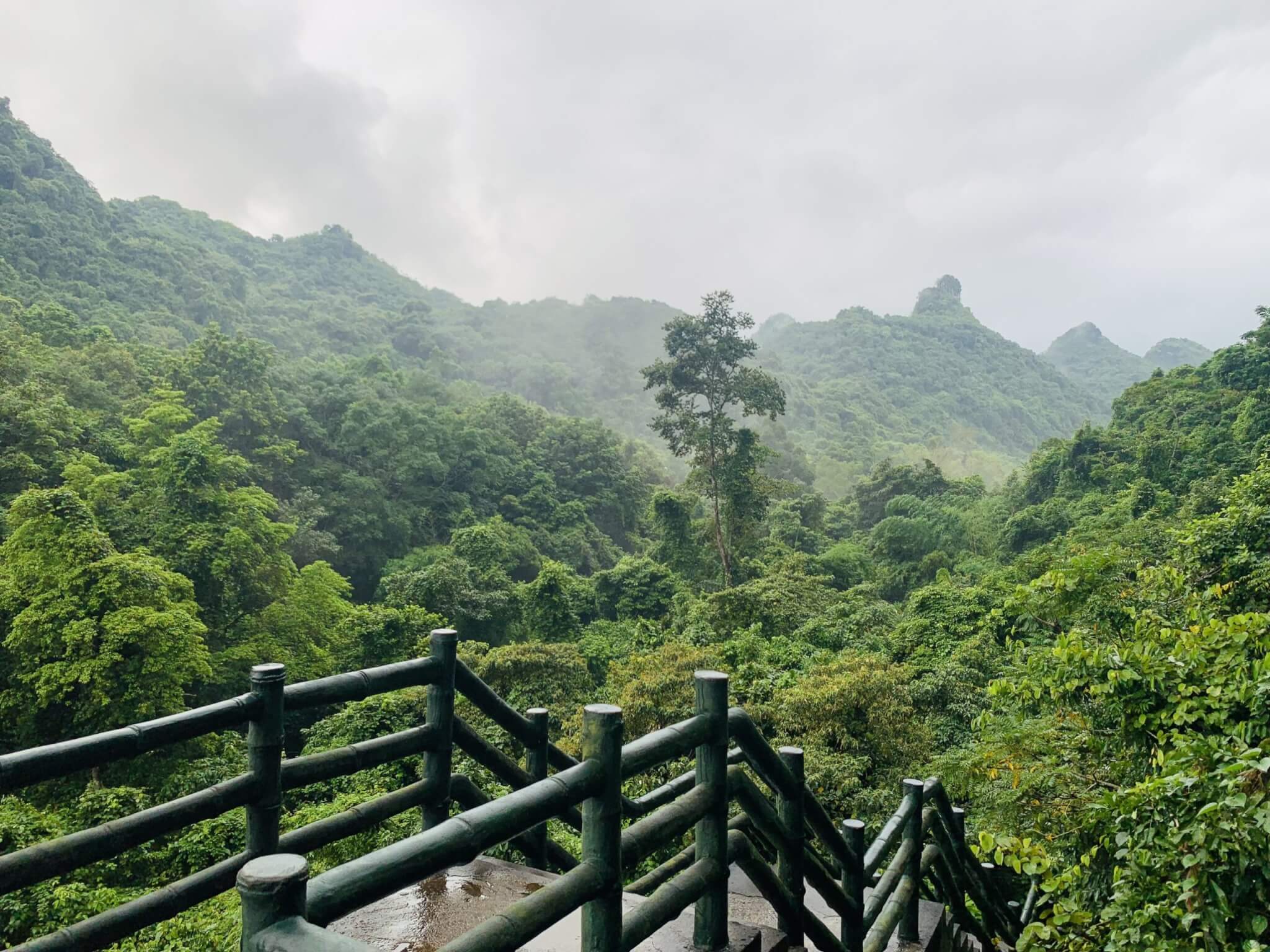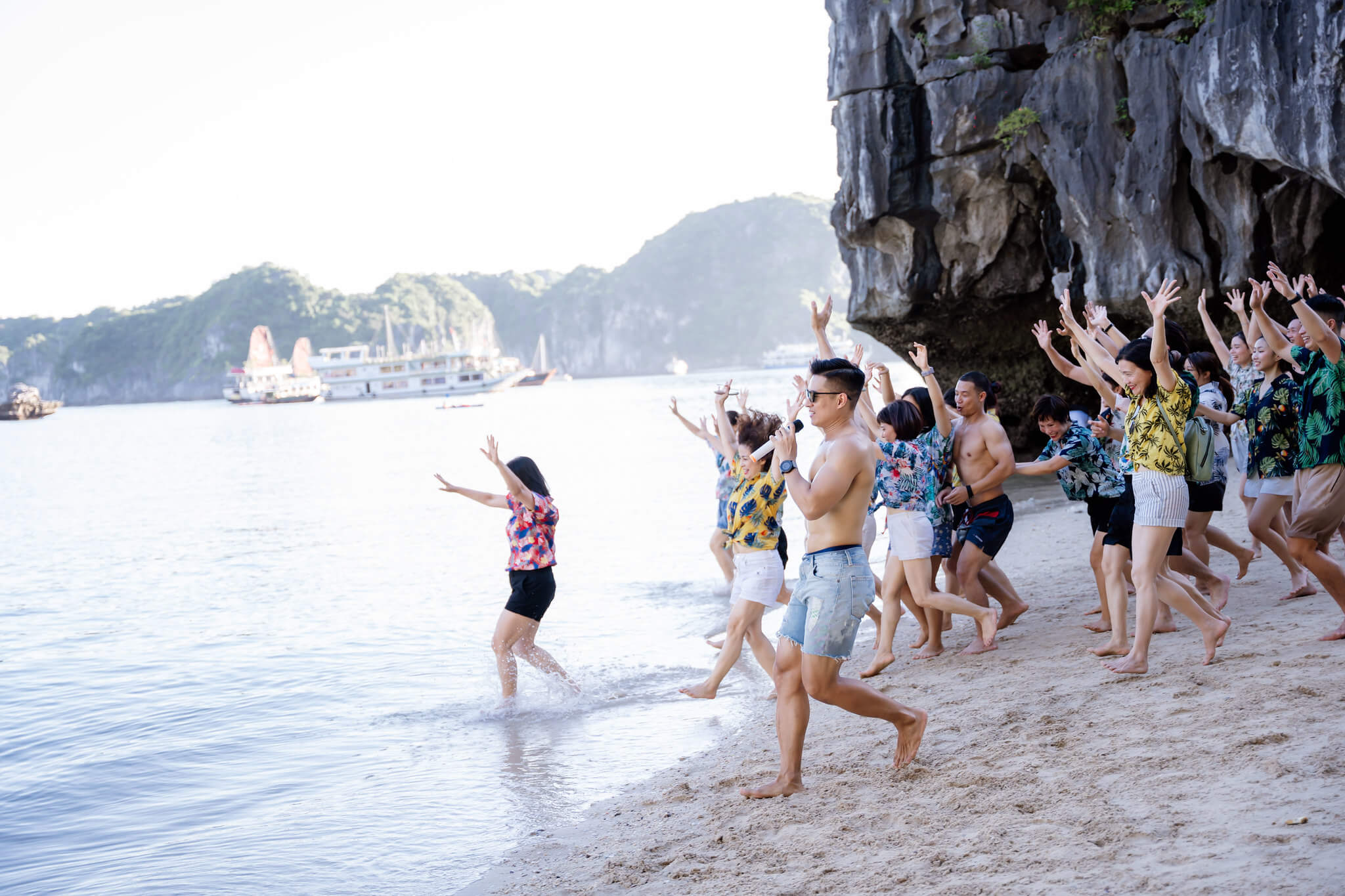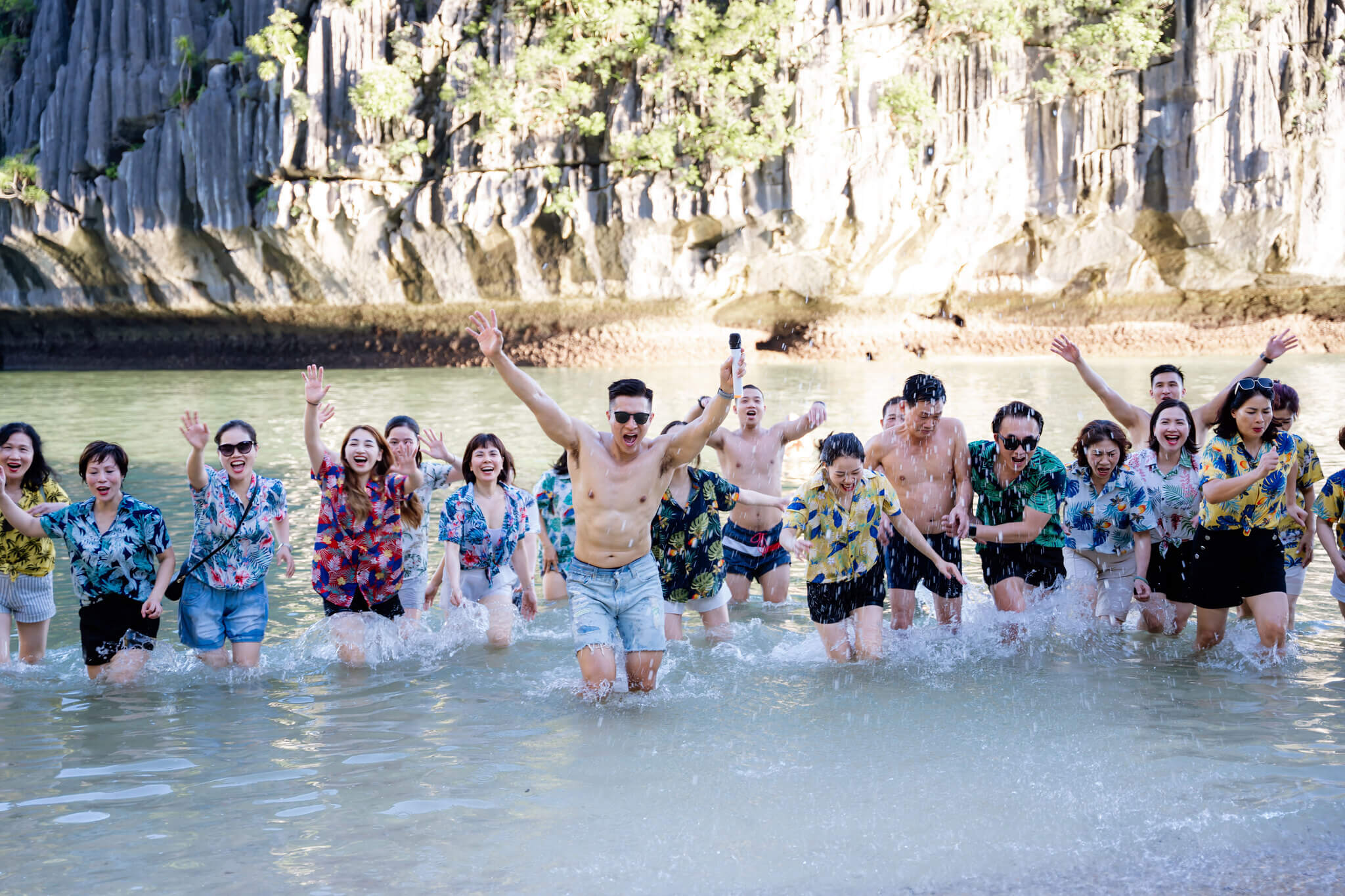 Delight in a gala party hosted at a luxurious restaurant situated amidst the bay, complete with a professional stage, sound, and lighting system:
As daylight fades, everyone can revel in the sea's beauty illuminated by shimmering lights, savoring delectable dishes. Following the feast, the team can take the stage for some lively karaoke, an activity bound to boost team morale.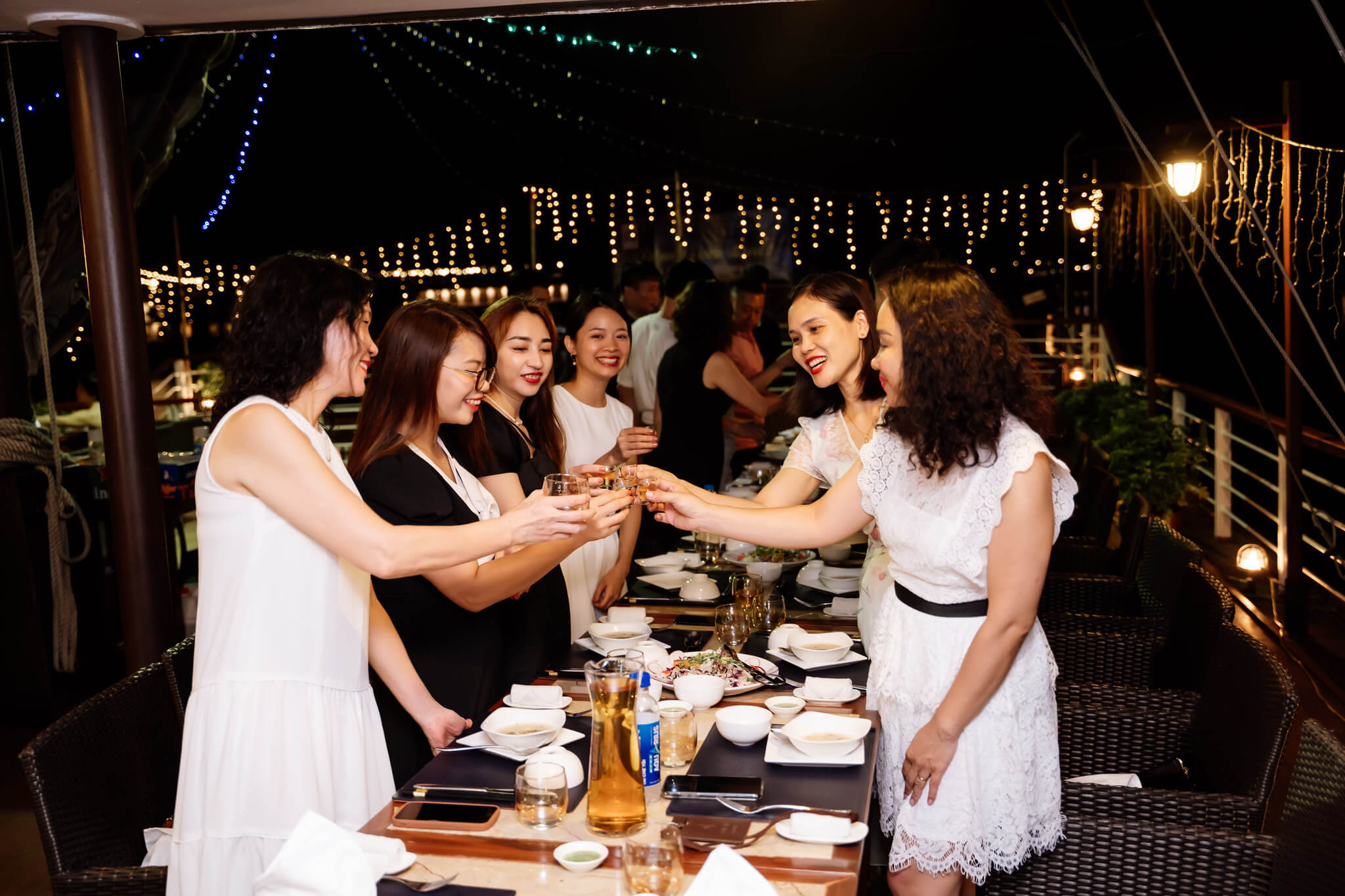 Engage in a thrilling squid fishing challenge:
While it may seem easy at first, not everyone can conquer this test. Our experienced sailors will share useful tips, but catching fresh squid from the sea requires a combination of luck and perseverance.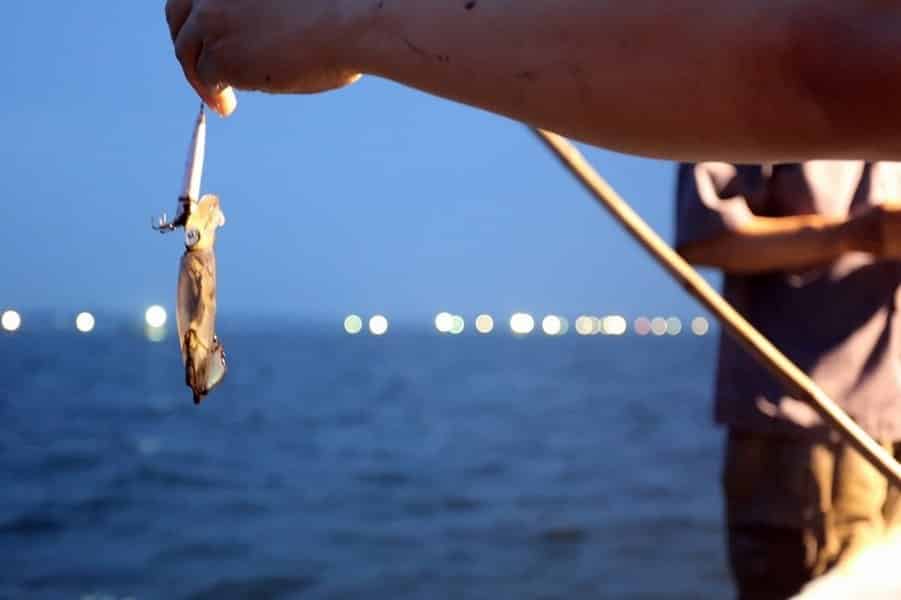 Kayaking "race":
Participate in an exhilarating "race" with kayaks, as pairs of team members take charge of navigating through Lan Ha Bay. Discover which team emerges as the fastest!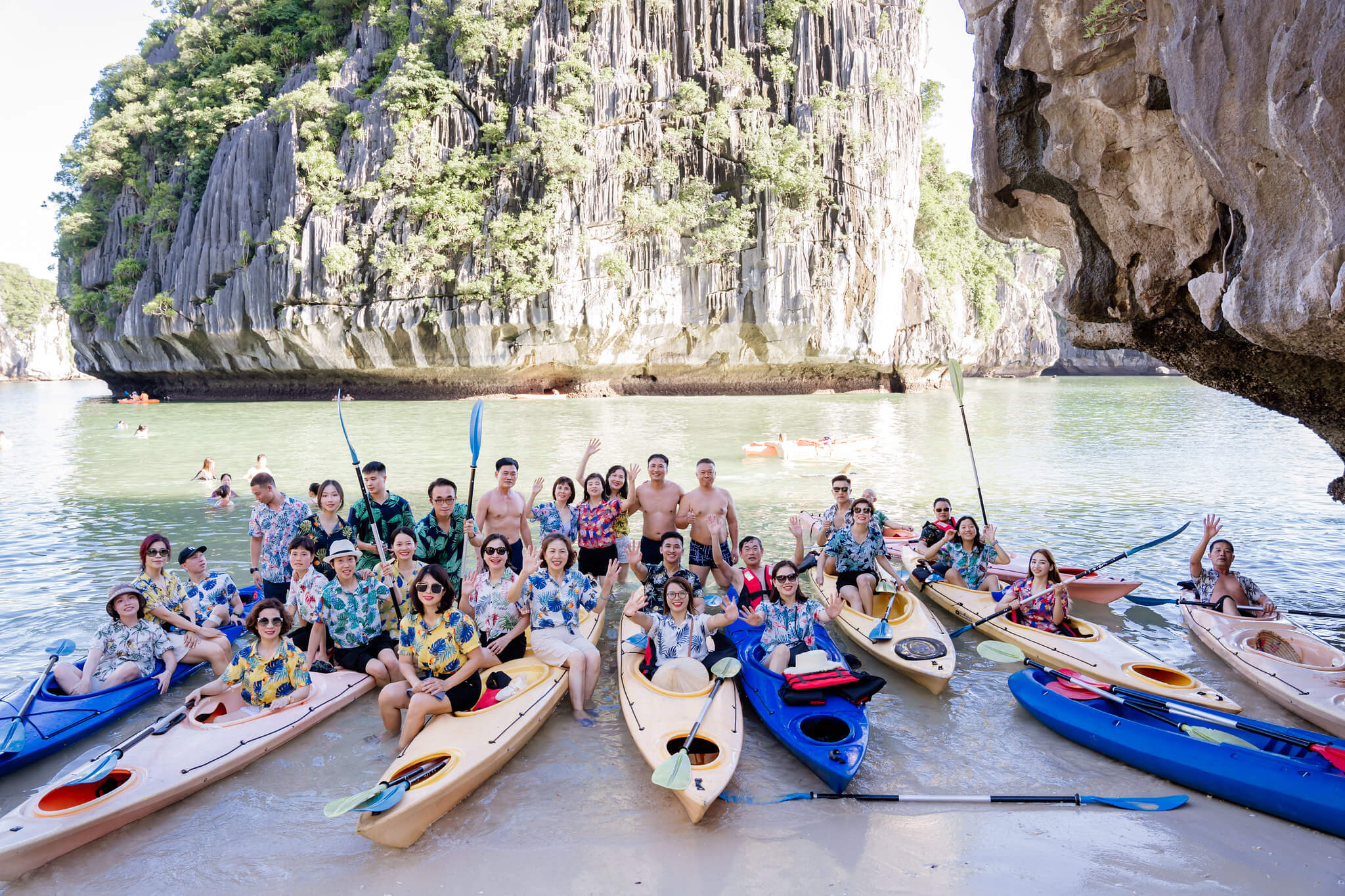 Additionally, there are numerous other team building activities that the group can enjoy together aboard the cruise: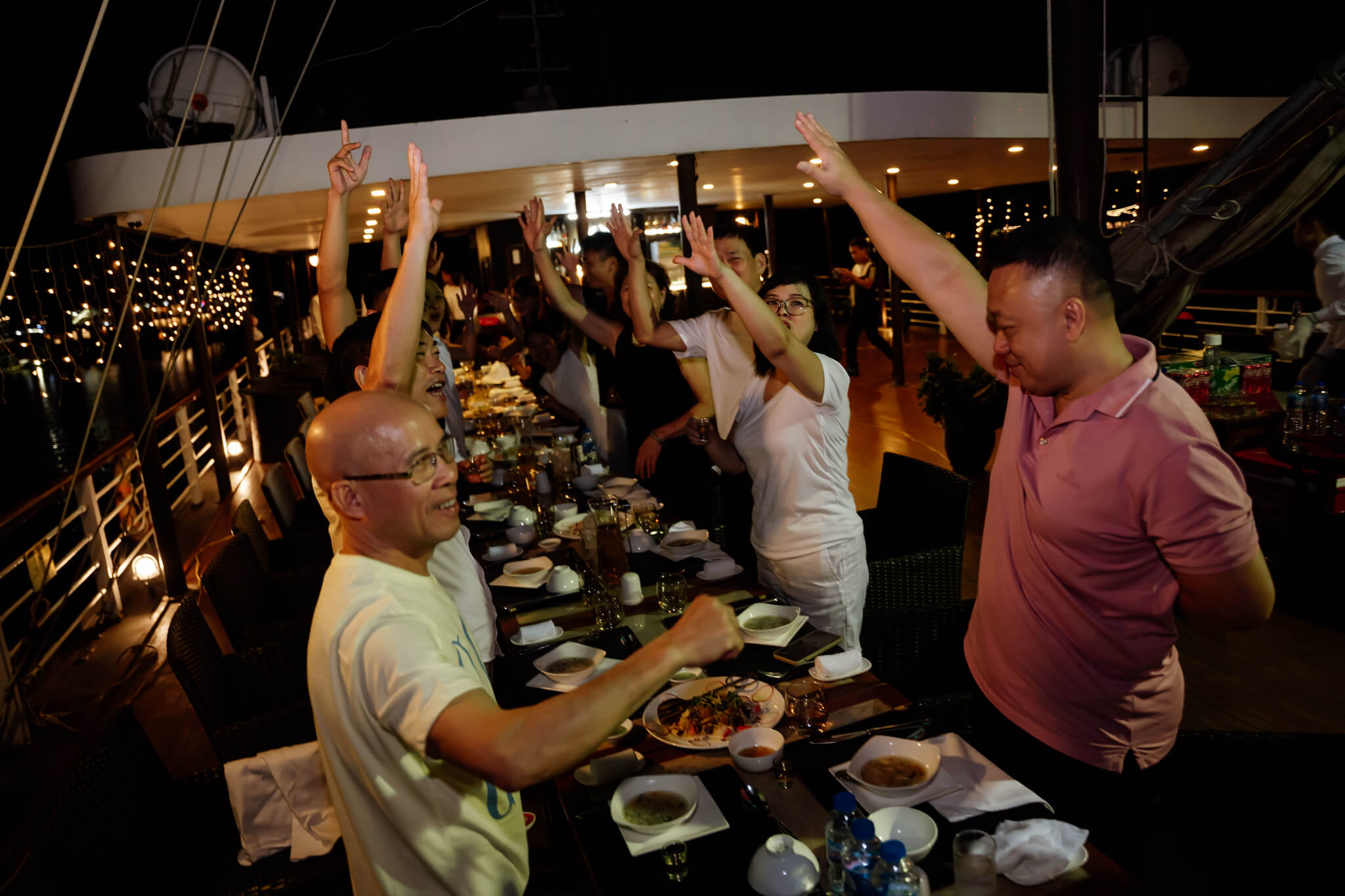 With over 14 years of experience, Pelican Group Vietnam – Orchid Cruises offers suitable entertainment spaces, professional stage setups, and engaging team building scripts, ensuring that every team member grows closer. Therefore, a team building excursion on a cruise not only provides a unique and novel option but also proves highly efficient in terms of time and cost for every business.
Contact us now to enjoy this luxury and high-class travel service!