Cat Ba Island: A Captivating Oasis
Nestled amidst the mesmerizing landscapes of Ha Long Bay, Cat Ba Island beckons discerning travelers with its pristine beaches, verdant forests, and vibrant cultural heritage. Let's discover the enchanting wonders of Cat Ba — a veritable island paradise where the allure of nature, exhilarating adventures, and authentic Vietnamese experiences converge.
Image Source: Internet
Remarkable Attractions
Pristine Beaches and Serene Bays:
Cat Ba Island boasts a collection of awe-inspiring beaches and bays that rival the most exquisite tropical destinations. Allow yourself to luxuriate on the powdery sands of Cat Co Beach, where the crystal-clear waters beckon for refreshing dips and the gentle ocean breeze soothes the senses. For a more exclusive retreat, seek solace in the tranquility of Tung Thu Beach, relishing the serenity and seclusion amidst its pristine surroundings.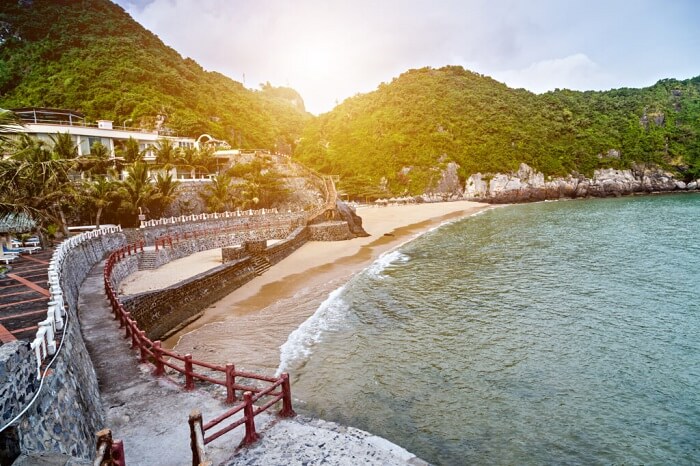 Cat Co Beach – Image Source: Internet
Tung Thu Beach – Image Source: Internet
Majestic National Park:
Cat Ba National Park, a UNESCO Biosphere Reserve, stands as a sanctuary for nature enthusiasts seeking an immersive experience. Immerse yourself in the resplendent beauty of its lush forests, meandering hiking trails, and awe-inspiring vistas that offer panoramic views of the island and its environs. Traverse through verdant landscapes adorned with hidden caves and cascading waterfalls, all the while cherishing the opportunity to spot the rare and endangered Cat Ba langur – an exclusive primate species endemic to this captivating island.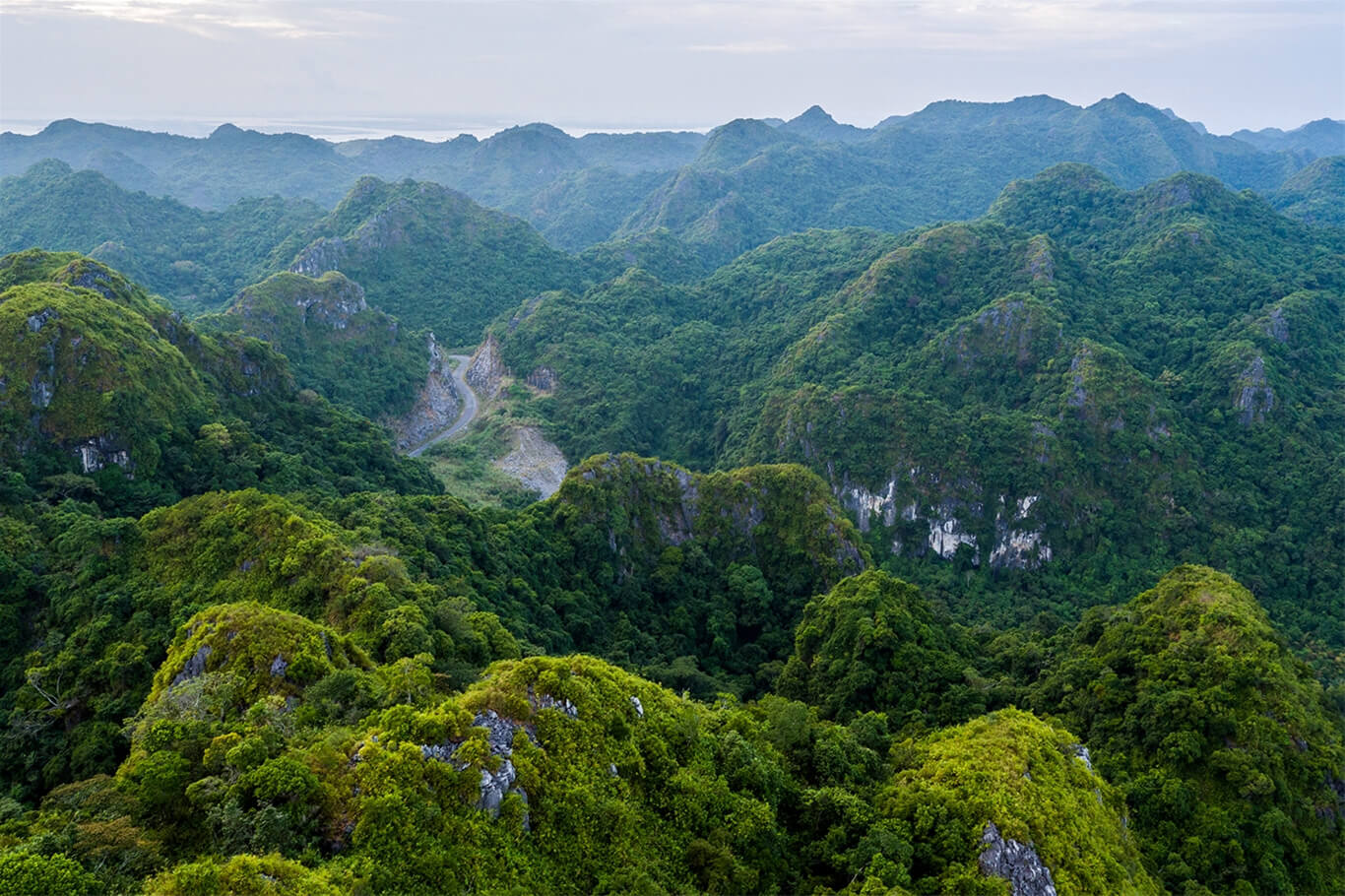 Image Source: Internet
Monkey Island:
Located on Cat Ba Island, Monkey Island is a captivating destination where visitors can encounter a vibrant community of thousands of friendly monkeys. This unique sanctuary offers a chance to engage and play with these intelligent and adorable creatures. As you explore Monkey Island, take in the breathtaking natural beauty that surrounds you. The island boasts pristine white sandy beaches, crystal-clear turquoise waters, and a refreshing atmosphere. Walking along the shoreline, gazing at the verdant mountains, and listening to the gentle waves crashing ashore creates a truly relaxing and enchanting experience.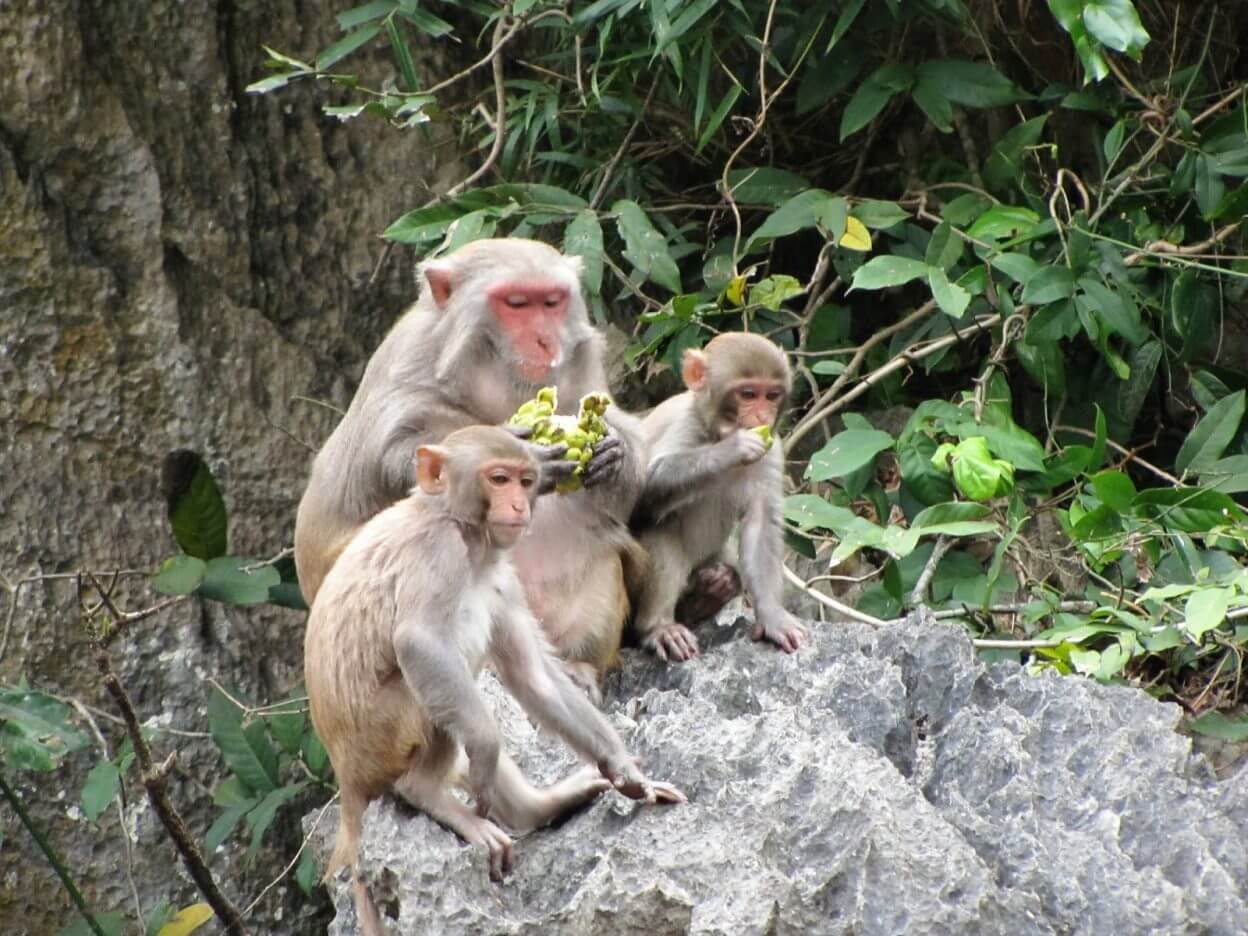 Image Source: Internet
Luon Cave:
Nestled within the stunning landscape of Ha Long Bay, Luon Cave is a must-visit attraction that promises an exhilarating adventure. Embark on a kayak journey and immerse yourself in the tranquil and mysterious ambiance of this remarkable cave. As you paddle through the narrow passageway, you'll be captivated by the awe-inspiring limestone formations that tower above you. Bathed in golden sunlight, which filters through the cave's openings, you'll feel as if you've entered a magical world. The serenity and beauty of Luon Cave make it an unforgettable experience for nature enthusiasts and adventure seekers alike.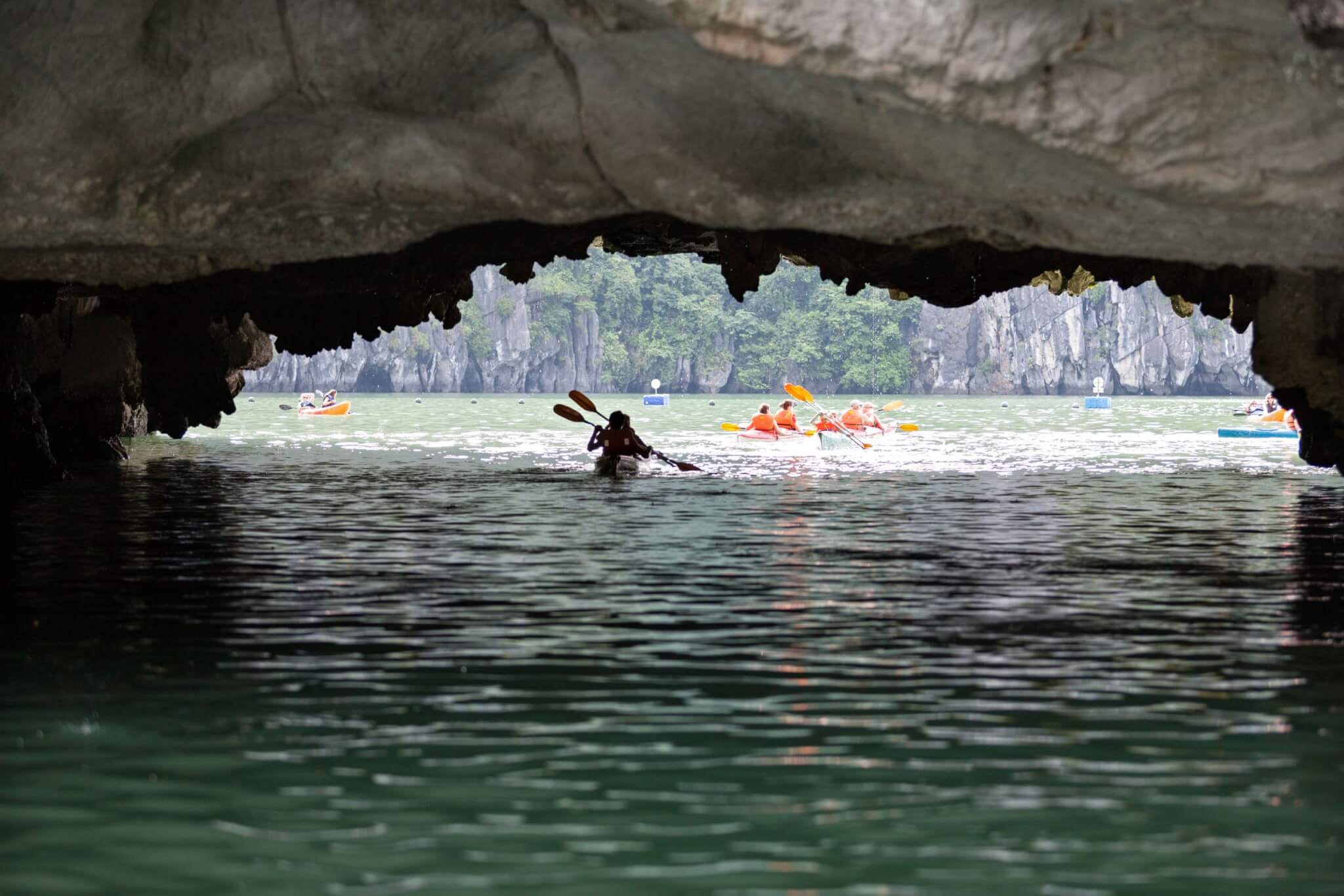 Viet Hai Fishing Village:
Viet Hai Fishing Village is a hidden gem nestled in the heart of Cat Ba Island. This traditional fishing village offers a unique glimpse into the coastal way of life and provides an immersive cultural experience. Witness the daily routines of local fishermen as they set out on their colorful fishing boats at the break of dawn. Apart from observing the fishing activities, there are plenty of activities to enjoy in Viet Hai Fishing Village. Hop on a bicycle and explore the surrounding countryside, marvel at the lush green landscapes, and immerse yourself in the tranquility of nature. For a unique and relaxing experience, indulge in a complimentary fish massage, where tiny fish gently nibble on your feet, leaving you feeling rejuvenated and refreshed.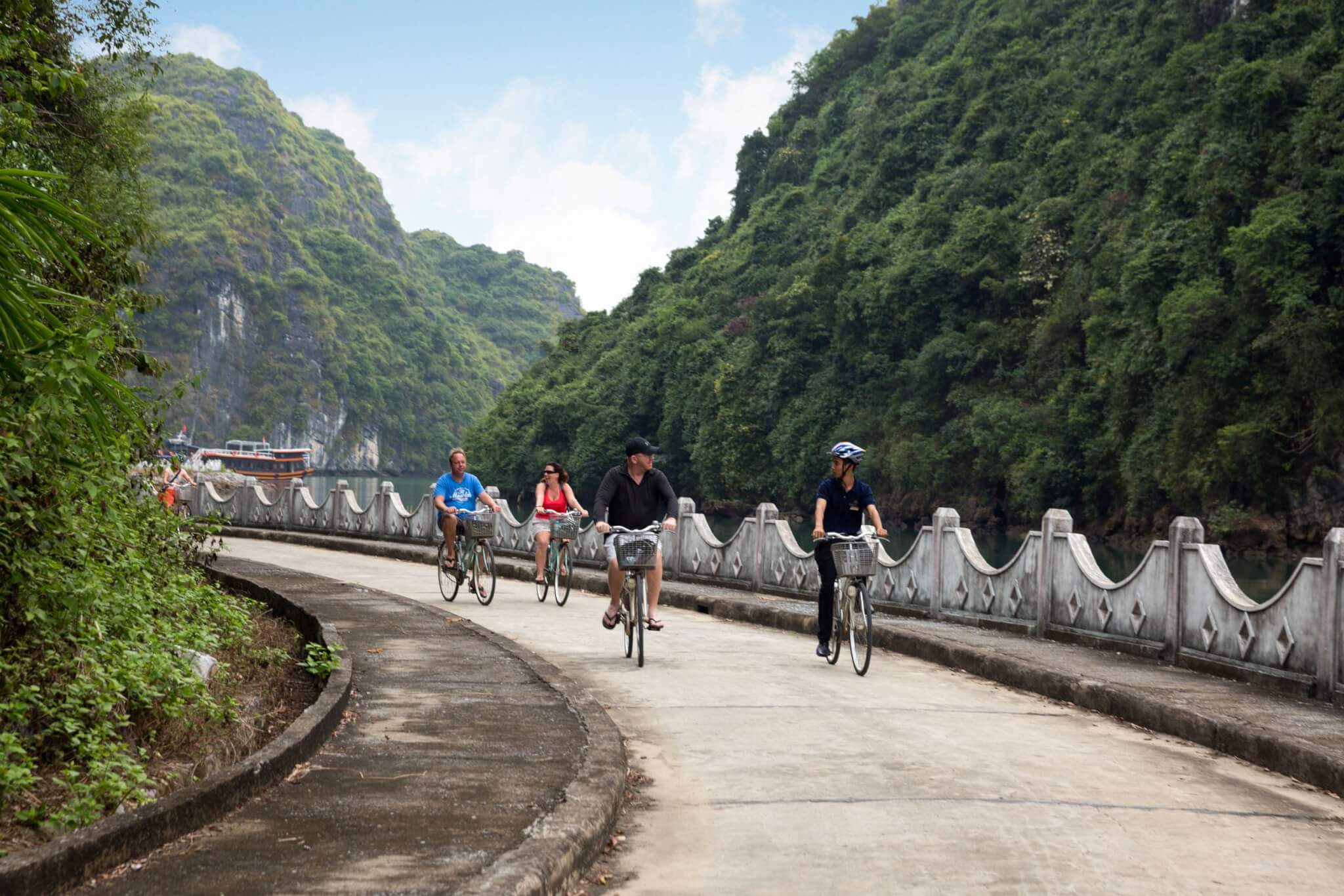 Experience Vietnam's Unique Culture
Immerse yourself in the unique cultural identity of Cat Ba with an evening walk around the bustling streets, savoring the diverse and enticing street food, especially the famous fresh seafood in local restaurants.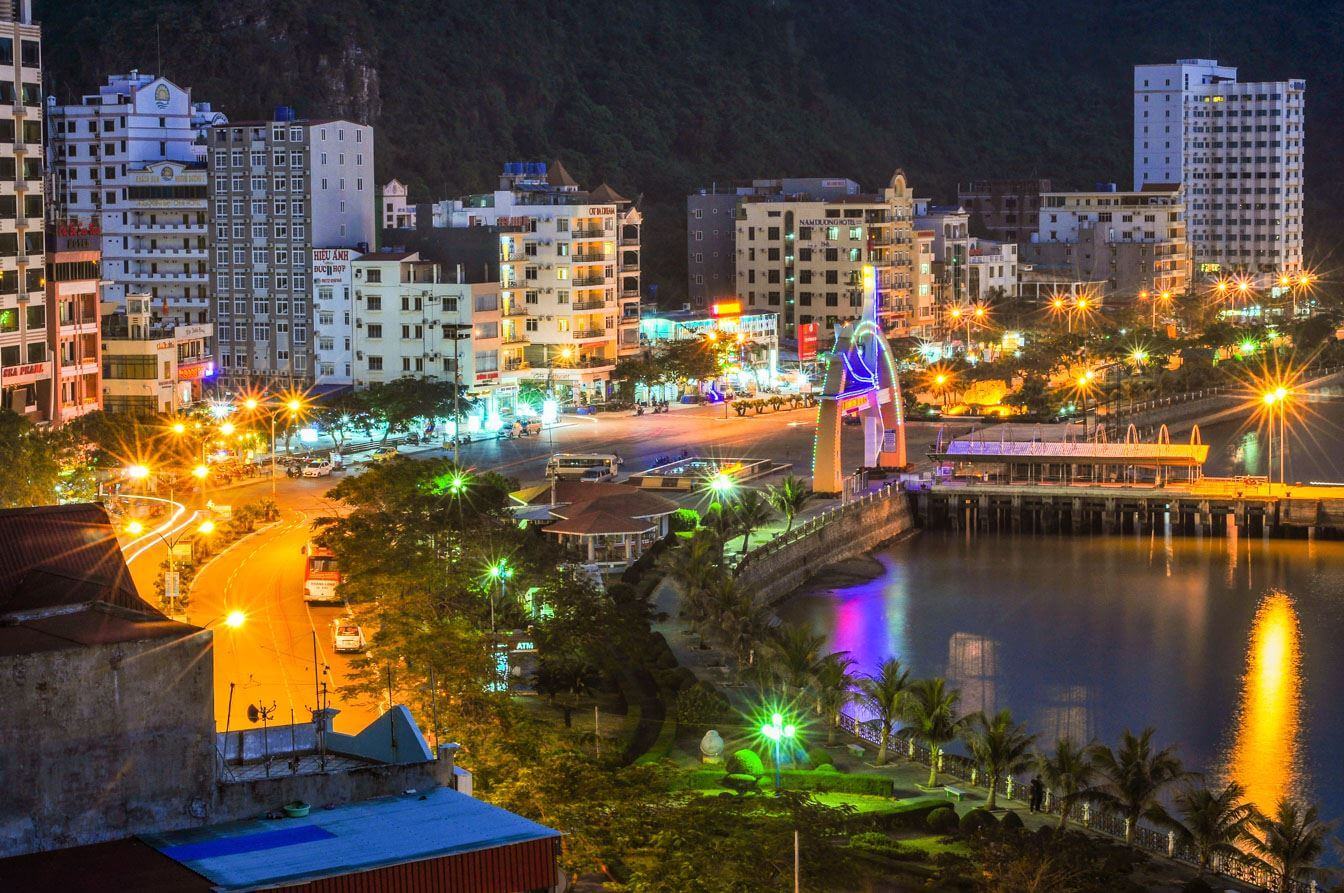 Image Source: Internet
Orchid Cruises – An Unforgettable Voyage
No visit to Cat Ba Island would be complete without embarking on a remarkable journey aboard the Orchid Cruises, as we transport you to the ethereal beauty of Lan Ha Bay. Step aboard the epitome of luxury and elegance, sailing gracefully amidst the imposing limestone karsts that punctuate the bay's emerald waters. Revel in the enchantment of hidden caves, kayak through secluded lagoons, and witness the celestial symphony of colors as the sun bids farewell in a mesmerizing sunset display.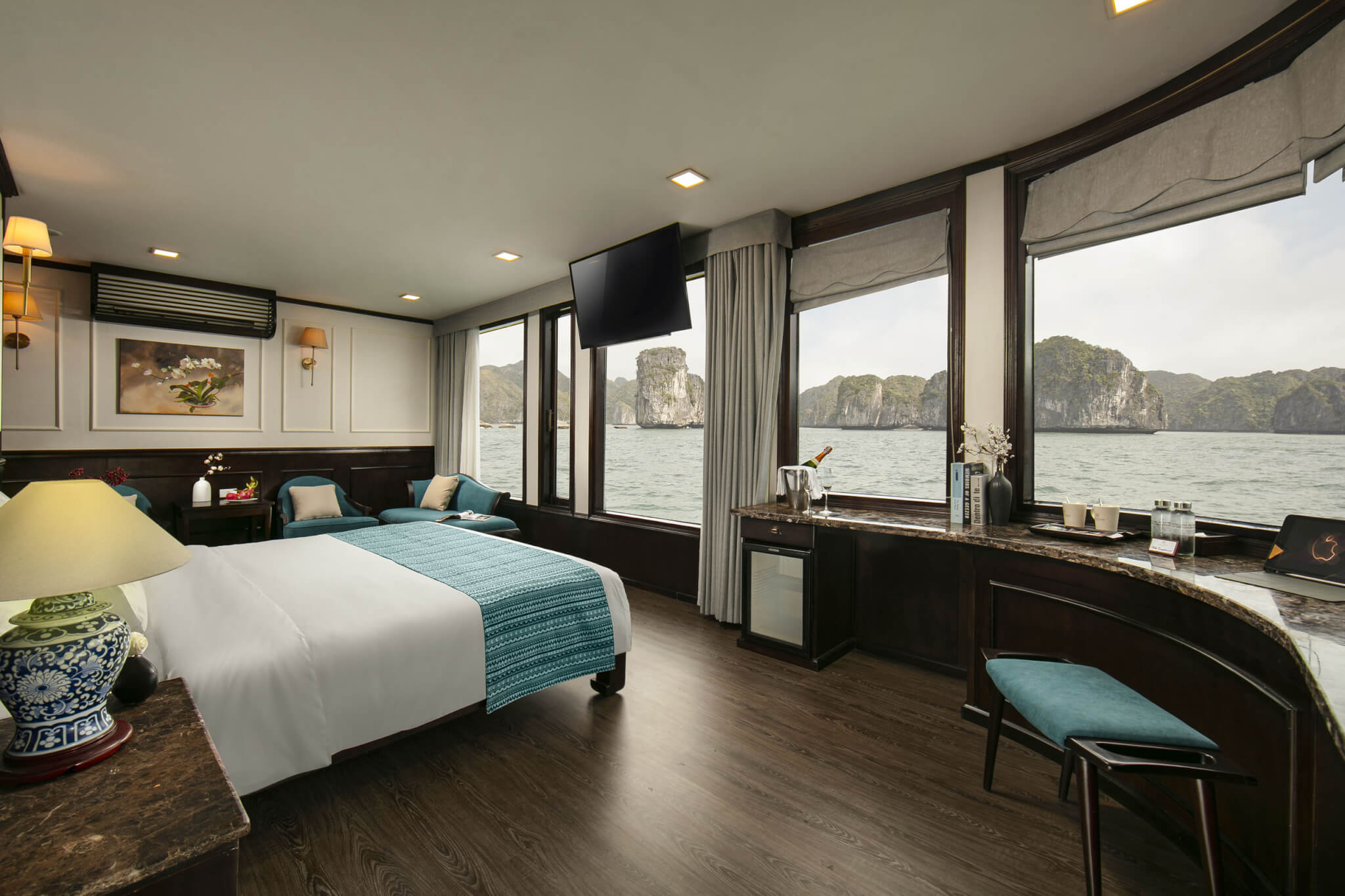 Exclusive Suite – Orchid Trendy Cruises
Exclusive Suite – Orchid Classic Cruises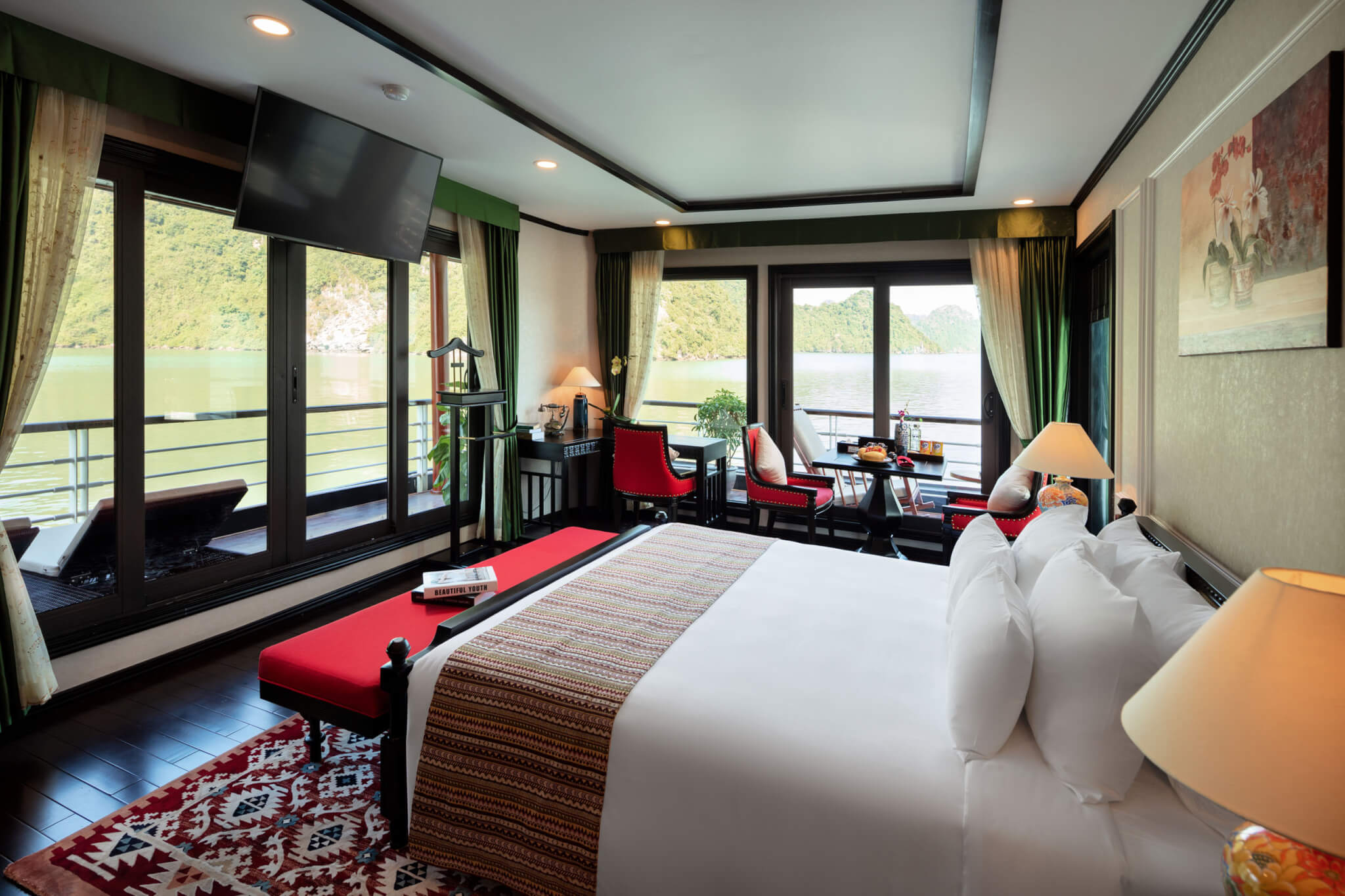 Exclusive Suite – Orchid Premium Cruises
Prepare to forge cherished memories and bask in the seamless fusion of natural wonders and cultural treasures that define Cat Ba Island – an oasis of unparalleled beauty and allure!